BEAU STANTON STUDIO VISIT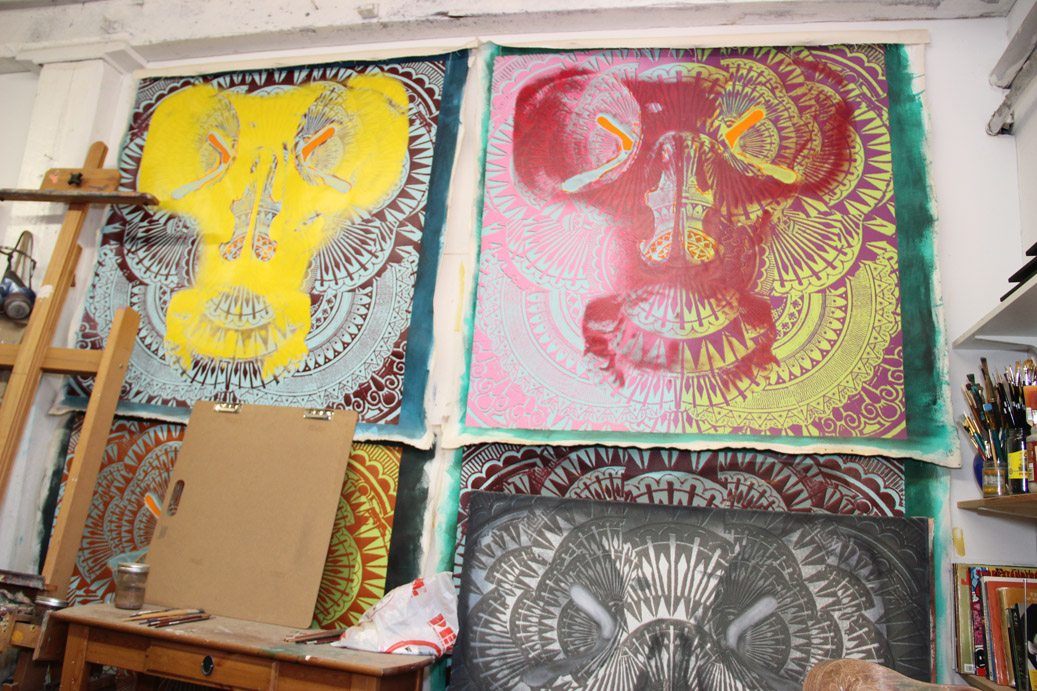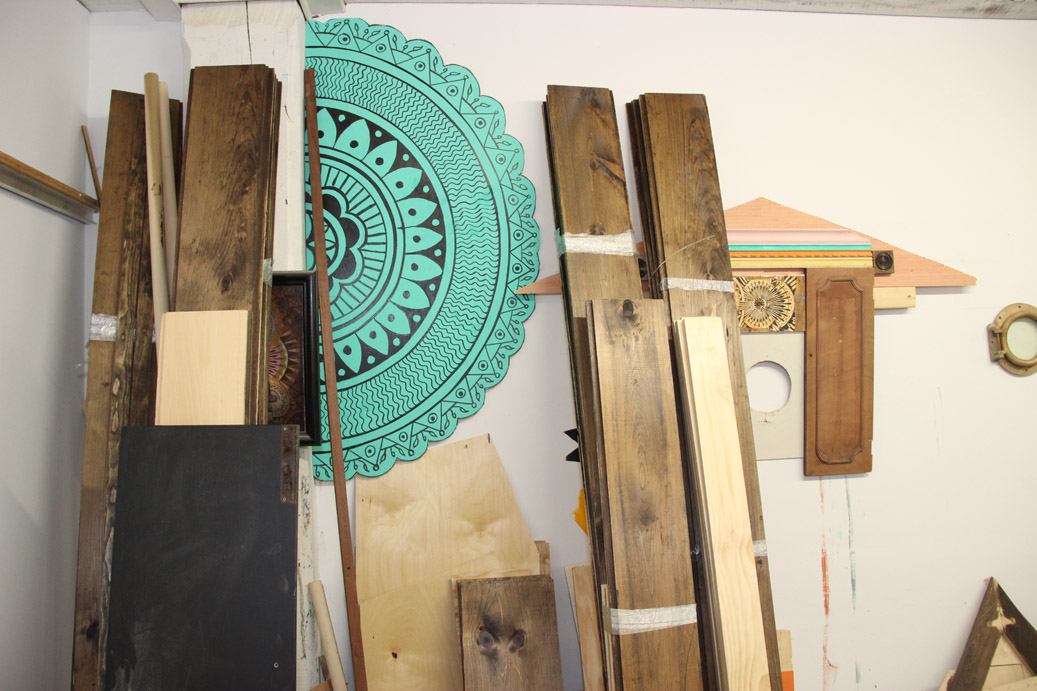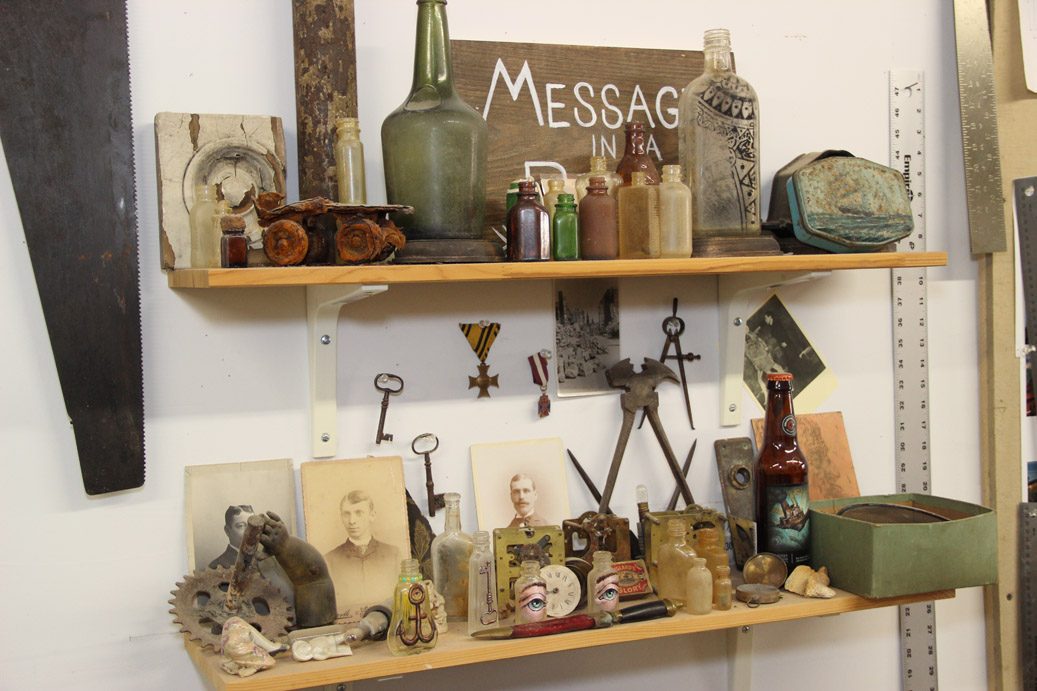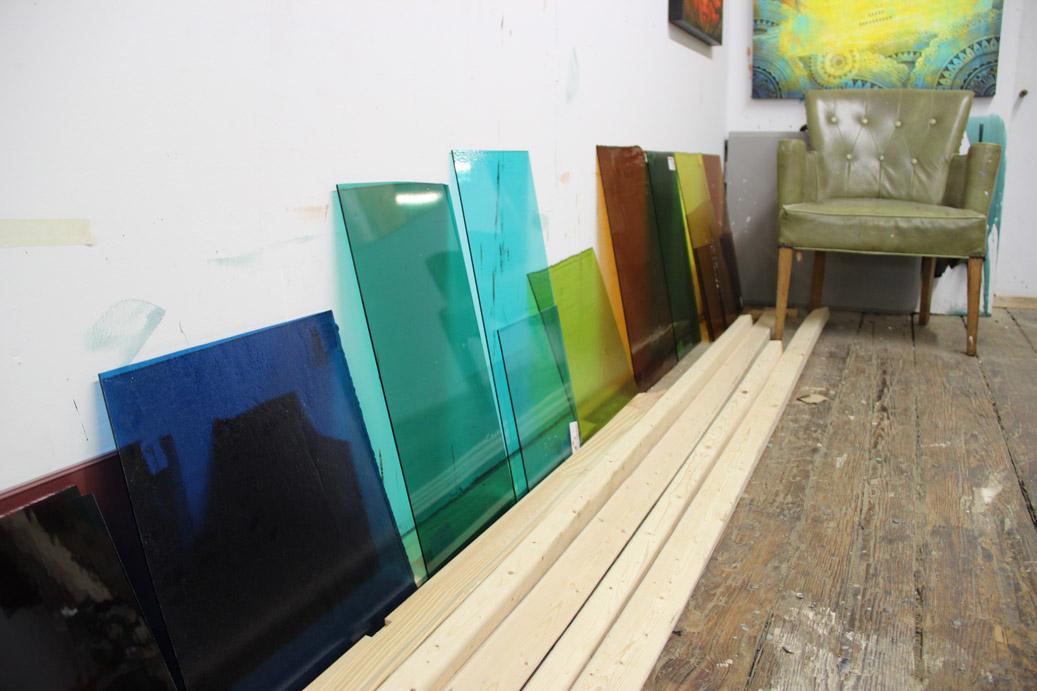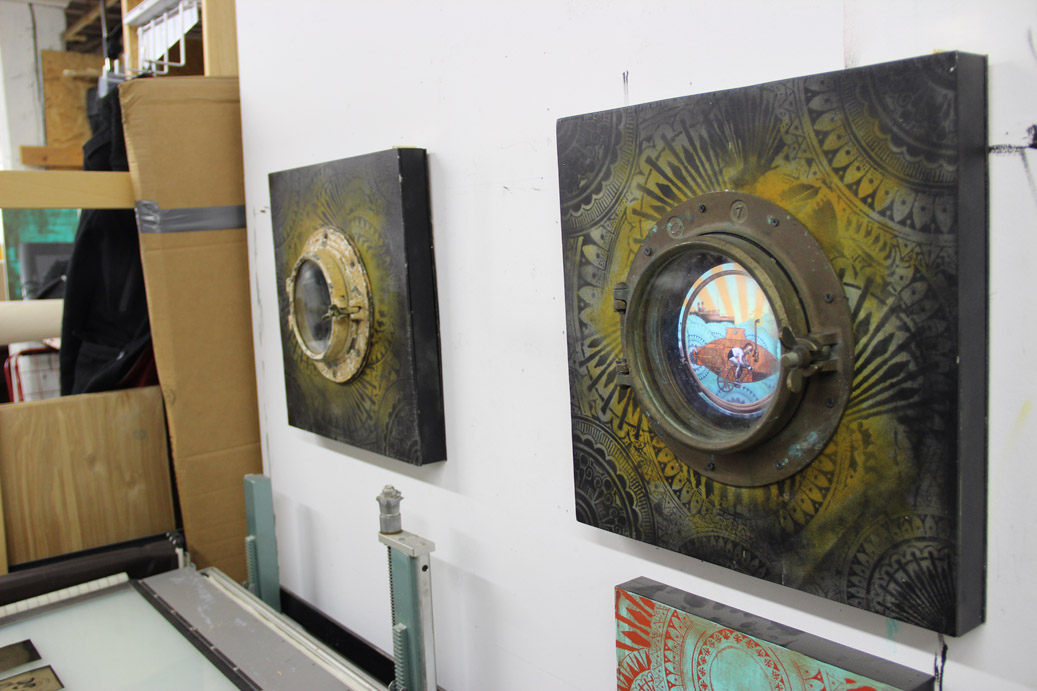 NK: Did you go to school for art? If yes what school?
I studied Illustration at the Laguna College of Art and Design in Southern California. My focus was in a classical approach to drawing and painting.
NK: What was your first big break as an artist?
Things have always proceeded pretty gradually in my career so I'd say that it was more the confluence of several opportunities that helped me break through. That exact moment was when I was finally able to quit my day job after being offered solo shows in both London and Los Angeles, followed by a few substantial sales that allowed me to become a fully self employed artist.
NK: Did you grow up wanting to be an artist?
I did, being an artist was always the plan. I never really thought about pursuing another career path.
NK: How do your outdoors murals relate to your fine art intended for gallery exhibitions?
Painting murals has really informed the way I paint in the studio, and visa versa. I started out by adapting painting techniques from the small scale to large outdoor walls but the learning curve quickly started to relate in both directions. Sometimes I will work out an image as a small painting before creating a mural in order to have it all figured out ahead of time but every now and again I will create a mural off the cuff and then decide it could make a great painting for the gallery. This back and forth is really satisfying. Mixing up the scale and location that I work in also really helps to keep my process fresh.
NK: How important is Social Media to you in terms of exposure and promotion?
Social media is pretty crucial. It has proved really successful in building up a collector/support base for my work, particularly my print market. I also find that it can be a sounding board for creating new work in order to gauge a response to a particular image.
NK: At the moment you are bi-coastal, what is the best aspect of being an artist in both LA and NYC?
Well, the best thing is definitely the weather options although when I'm in NYC it's usually based on project scheduling, not my seasonal preference unfortunately. Both cities have got great opportunities for an artist, I'm just trying to remain nimble for the time being.
NK: Is there a medium you would like to explore?
Over the past couple of years I've been doing a lot of branching out into other mediums like animation and stained glass which has been really fun. I'd like to continue that path and do some large scale tapestries, a stop motion animation, and eventually some bronze sculpture. Ultimately, I'd like to create a completely immersive environment like an entire structure you can explore for hours.
NK: Is there an artist you would like to collaborate with?
I would love to collaborate with an artist from a completely different discipline like a musician or film maker. The first two that come to mind are Tom Waits and Terry Gilliam. Long shot? Maybe.
NK: What is your favorite museum?
That's a tough call, but if I have to choose I'd say that the Frick Collection just because of the time travel factor of seeing all the work in a Gilded Age mansion on 5th Avenue.
NK: What is your favorite pastime, which recharges your batteries and gives you new creative inspiration?
Travel is definitely the best inspiration. I also do a lot of reading, right now I'm on a classical mythologic kick.
NK: Are there any upcoming projects you are working on?
Besides some work for group shows, I'm currently working on a new animation for a special large scale project as well as several mural commissions. Toward the end of the year I'll be creating my first stop motion animation which I'm really looking forward to.
Artist Statement:
A multi-disciplinary artist, Stanton's work takes the form of paintings, murals, large scale installations, stained glass, and multimedia animations. Focusing on meticulous technique and craft, Stanton's work is heavily informed by historic ornamentation, religious iconography, and classical painting. A keen interest in iconic visual symbols and Jungian archetypes often provides the foundation for his images.
Artist Bio:
Stanton is originally from California where he studied Illustration at Laguna College of Art and Design. He relocated to New York after graduating in 2008 where continues to live and work in Red Hook, Brooklyn constantly drawing inspiration from local nautical history. His work has recently been shown in a 12th Century crypt, on the Berlin Wall, a Fiat 500, and in galleries worldwide.
Artist Website: