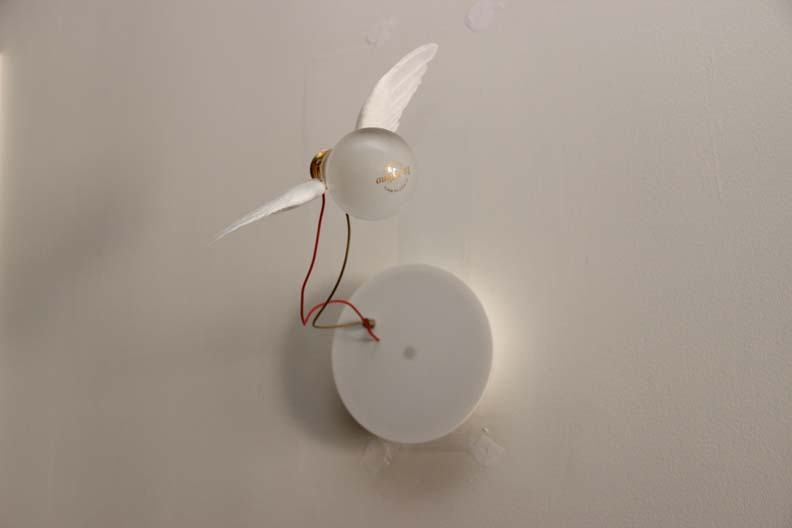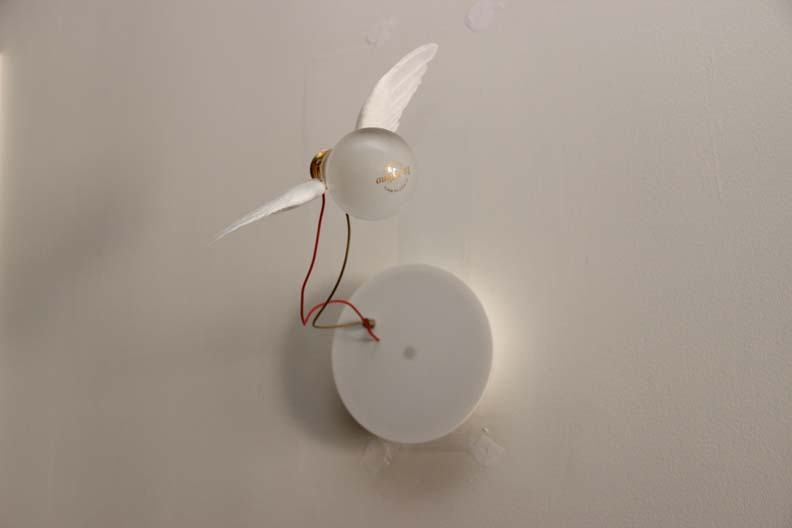 NATALIE KATES: Bruno, where are you from?
BRUNO LEVY: I was born in Paris, but moved around a lot.
NK: You work and live in the same space. Does it make it hard to stay disciplined?
BL: It's hard to start working. There are lots of fun distractions and then it is hard to switch from work to non-work mode, or to not think of work when I am relaxing. In a way, I am always working or thinking of work. It's hard to get that separation.
NK: Your girlfriend is also an artist. Have the two of you ever collaborated?
BL: We painted a few murals together in Nepal but we constantly influence each other's work and ask each other for advice about what is effective and not, or what colors look good, etc.
NK: I see you are well traveled and have spent time in Nepal. How big of an artistic influence is your travel?
BL: I've always been into symbols. I think Nepal directly influenced me with its art, especially art coming from the Tibetan region. Its style and symbols have always been a source of inspiration, but indirectly the experience of being in Asia, in a foreign culture, has enabled me to step outside myself and have better introspection, which affects everything I do.
NK: Did you go to art school?
BL: I studied Photography at NYU. There I learned that photography is art.
NK: Your creativity comes to fruition via paintings, music and video. Do you prefer one to the other?
BL: I feel more comfortable with video because I have been doing it for longer. I have always treated painting more like a hobby but after years and years in front of the computer I am enjoying losing myself in paint.
NK: Is there one artist tool you can't live without?
BL: No, I would love to say that I would die if I didn't have pencil but I would probably just drink water and eat. I would survive.
NK: Once you have completed a work is it easy to release it or is there an emotional attachment?
BL: I usually end up hating my work, so the attachment is more to the time I've invested in the work. But, if the money is really good, than it's easier to release. Also, I feel like my work is constantly evolving, so I know that when I part with something, I can do it again, except maybe even better.
NK: If you could do one art swap with another living artist who would it be and why?
BL: Anish Kapoor, so I could fill my whole space with a giant psychedelic inflatable structure and return to living in a womb.
NK: What are some words you would use to describe your art?
BL: I am looking for a physical response. I have been exploring different mediums from painting and drawing to installations and light but I have been mostly interested in the rhythm of the moving image, and attempting to make work that can evoke something beyond what can be communicated in words.
For more on Bruno go to: