Studio visit with Steven "ESPO" Powers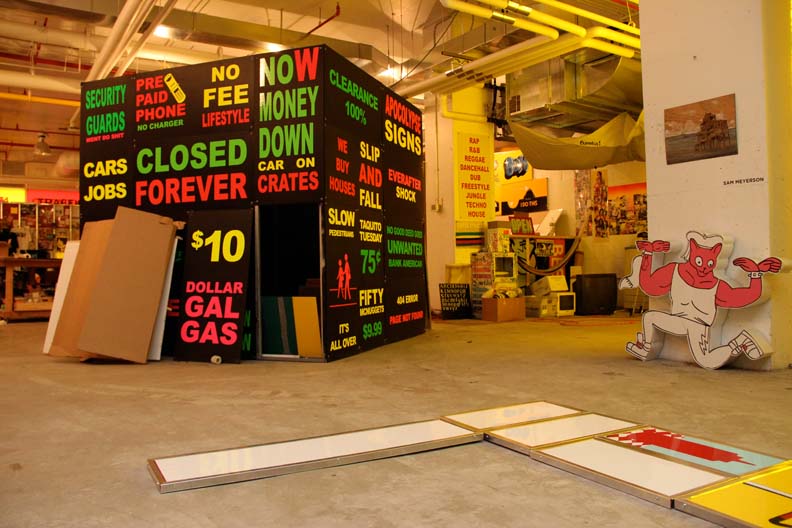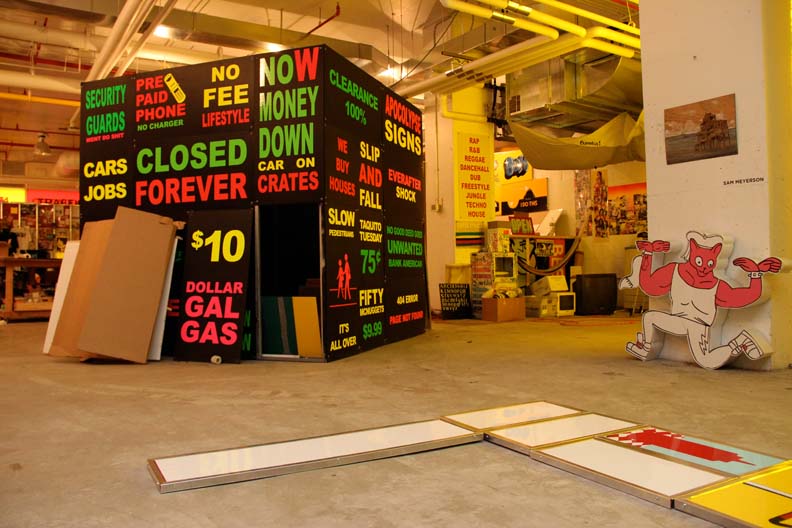 NATALIE KATES: Where does the name ESPO come from?
STEVE "ESPO" POWERS: My friend Tom gave me the name, I was just writing my initials and he thought it wasn't enough. I liked that it didn't mean anything, and, ultimately, I could make it mean ME.
NK: One-liners, ironic slogans and rhymes are all a part of your artwork. Where does all of this come from?
SP: Those are all part of my speech, so I am my medium.
NK: Are you a good speller or do you ever use spell-check or the dictionary to check the spelling on your art signs?
SP: I was an excellent speller. But the act of sign painting means you turn off the spell check, so things go misspelled from time to time. I like that though, it's the perfect imperfection that the bomb squad talks about.
NK: What is your favorite letter of the alphabet?
SP: O because it is eternal.
NK: Your work was displayed at MOCA, the Museum of Contemporary Art in Los Angeles entitled "Art in the Streets." Did you ever think street art would make it from the street to major museums?
SP: It was in museums before I started writing graffiti! So for it to return was no surprise. It's nice when it receives critical acclaim, and not just high auction prices.
NK: If you could tag any wall in the world which one would be, and why?
SP: A name makes any wall a door, so I'm not picky.
NK: www.firstandfifteenth.net is your website, is there a story behind this?
SP: It's an intersection and a state of mind.
NK: When I was at your studio shooting, the space was filled with music. How big of an influence is music during your creative process?
SP: We just translate music into visuals, everyday!
NK: If you were doing this interview what question would you ask ESPO?
SP: When are you going to cut that hair?
NK: What are some words you would use to describe your art?
SP: I make life drawings.