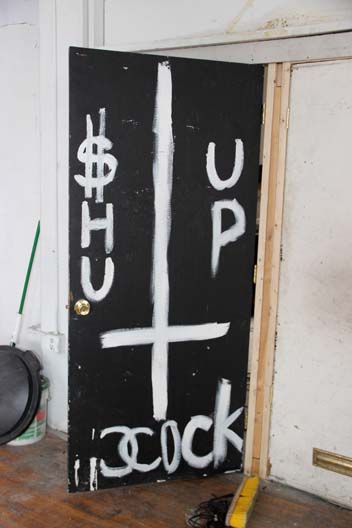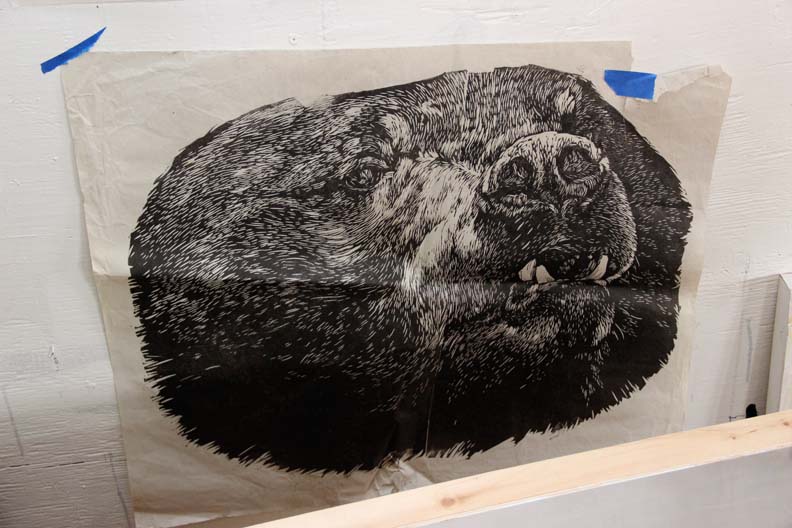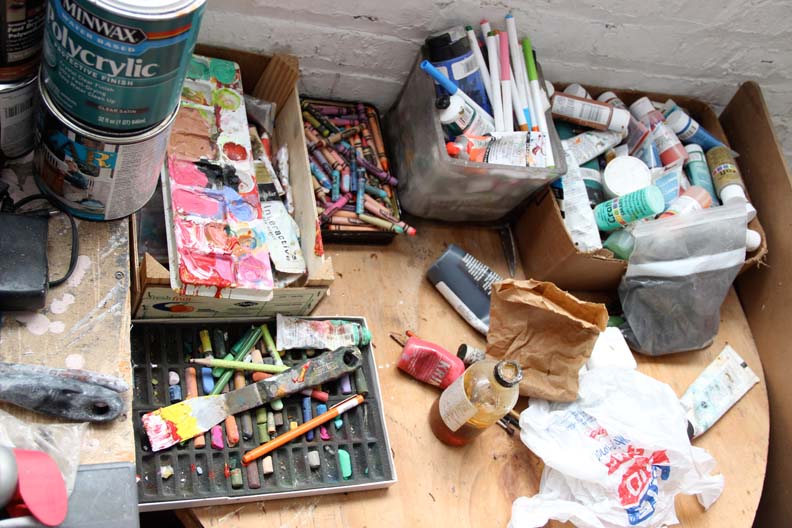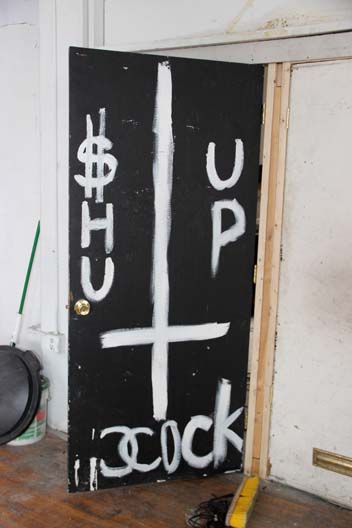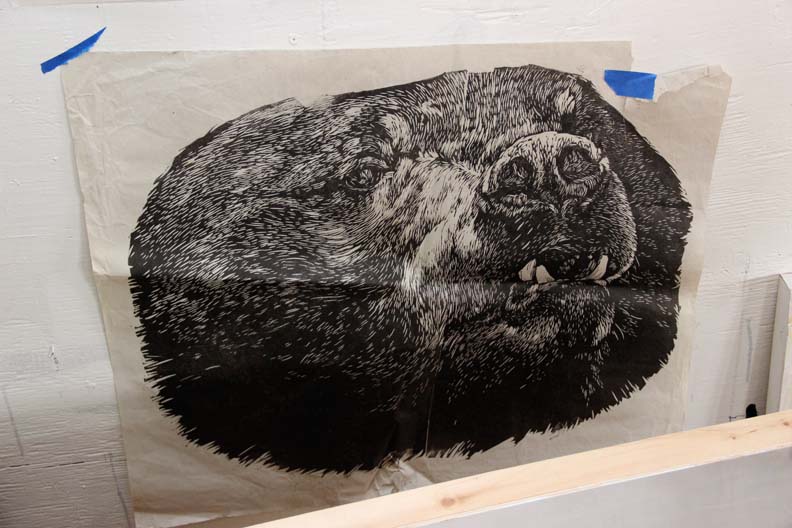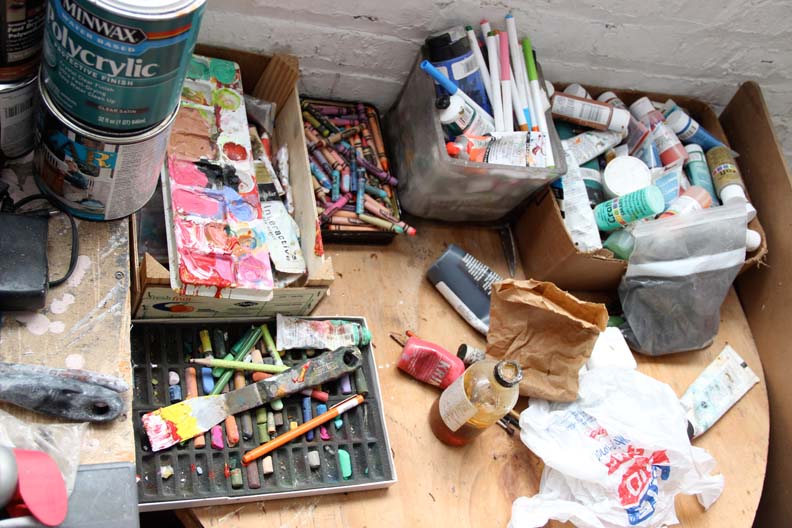 NATALIE KATES: Where does the name Gaia come from?
GAIA: Gaia is the goddess of the earth in Greek mythology. It is also a seminal hypothesis by the scientist James Lovelock.
NK: Where were you raised?
G: Manhattan.
NK: Did you go to art school and, if yes, which one?
G: Maryland Institute College of Art.
NK: How old were you when you started pasting up your now iconic images on the streets?
G: Eighteen
NK: Around that time, the New York Times did an article on you, which catapulted you to street art stardom. Has this been a curse or a blessing?
G: It has been a true learning experience living through the highs and lows of the art world.
NK: What influences you the most in relation to your art?
G: The spontaneity of the streets, critical theory, delving into the history of places.
NK: Y ou now live in Baltimore. What brought you there?
G: School brought me here and the city has kept me.
NK: Your roommates are also artists; do you influence each other's work?
G: Absolutely, it is such a beautiful thing having the company of close friends who have your back in a city that can be so dark yet so vibrant. The pace of each other's working process keeps the drive alive in the studio.
NK: If you could collaborate with another artist who would it be?
G: Alfredo Jaar. Because I want to learn how to think like him.
NK: What projects are you currently working on?
G: A massive mural project here in Baltimore and a lot of traveling throughout America and Europe.
NK: What's on your ipod play list?
G: Wacka Flocka, Tommy Wright III, Mulato Astatke, Drake, Lil Wayne, and, yes, one song by Kelly Clarkson.
NK: What are some words you would use to describe your work?
G: Equivocal.