Studio Visit Jonathan Adolphe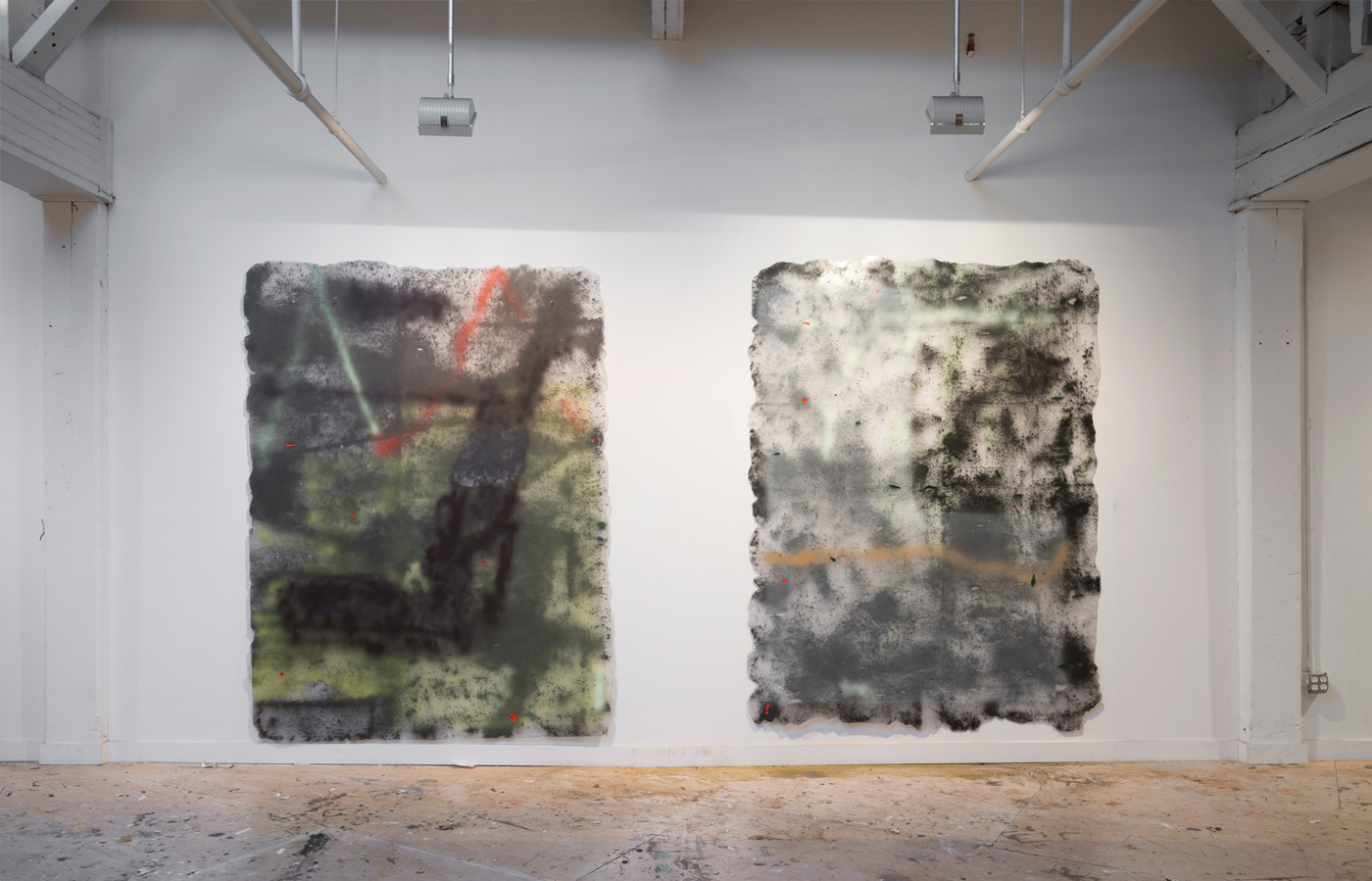 My paintings flow from a desire to render transparency and atmosphere. The aim is to create an image that appears both handmade and shaped by natural forces - water, wind, clouds, and gravity. My work evokes the beautiful accidents found in nature, the seen and the not-seen, all on a disappearing surface.
This new series embeds powdered pigments beneath a surface cast in urethane and fiberglass. I apply airbrush and spray paint to the surface to maintain the transparent, feathery feel of the urethane image. There are many air bubbles, or craters, dotting the surface. I use an eyedropper to apply small islands of color that spread across the painting like a constellation. The pigments used beneath the surface are powdered silver graphite, blue smalt, powdered stainless steel and alizarin crimson.
All works are airbrush and spray paint with powdered pigment embedded in urethane and fiberglass.
Website: www.jonathanadolphe.com